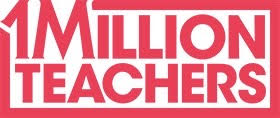 ORGANISATION: 1 Million Teachers
STATE: Africa, Canada
SECTOR: Education
Victims of Their Own Success

A Nigerian proverb says, "The same sun that melts wax is also capable of hardening clay". This saying illustrates the idea that a liability can also be an asset – it all depends on your situation. For Hakeem Subair (MMIE'17), the runaway popularity of his fledgling social enterprise has given the organization many quick wins. However, his team faces a challenge in keeping up with the demands and expectations of its early adopters while scaling for future growth.
1 Million Teachers (1MT) was founded by Subair and his wife Olajumoke after the pair were exposed to the ineffective teaching and financial constraints in their home country's education system. To help address these challenges, 1MT provides low cost, competency-based, online and in-person professional development for teachers in Nigeria and an increasing number of countries in Sub-Saharan Africa. The aim is to supplement the theoretical training most teachers receive in university with the skills they need to be effective educators. The organization is primarily based in Canada with some customer support and business development personnel on the ground in Africa.
Since its launch, 1MT has benefitted from significant interest and support in Canada and in the growing list of African countries who are partnered with or wish to partner with the organisation. 1MT has been successful in attracting significant partnerships and grant money. Its pilot offerings are well subscribed with over 4,000 participants.
Demand for new course content by 1MT's existing participants is so high, in fact, Subair's small organization is having difficulty keeping its high performing clients engaged and busy while engaging the new inflows of participants. This is presenting challenges for 1MT's content production team and causing Subair to re-evaluate his approach so he can resolve this bottleneck. Difficult decisions are needed to ensure the long-term sustainability of the organization and its important work.
On the Road to 1 Million
It was 2008 when Hakeem and Olajumoke Subair were having challenges finding a suitable school or daycare for their daughter Nadrah. Their problem was not unique. Nigeria and its neighbours suffer from a chronic shortage of teachers. A United Nations Educational, Scientific and Cultural Organization (UNESCO) projection shows the Sub-Saharan region of Africa – including Nigeria – will be short 17 million teachers by 2030.[i] This shortage of teachers is coupled with a growing Nigerian unemployment rate above 23 percent,[ii] and a relatively young population which is overburdening the already strained education system. Nearly two thirds of Nigeria's 191 million residents are under the age of 24.[iii] Part of the reason for this undersupply of teachers is low wages. Most public sector Nigerian teachers earn, on average, the equivalent of $100 Canadian dollars per month, affecting the country's ability to train and retain quality teachers.

"Beyond the poor salaries, some of the teachers go anywhere between one month to two years – 24 months – without receiving a paycheck from their government employers in Nigeria," added Subair. "In the private sector, while average salaries are slightly lower, their salaries are paid more regularly."
Coupled with the pay issues, Nigerian teachers are generally not well equipped for the classroom. Though teachers must possess a bachelor's degree, a national certificate in education and, in some cases, a grade 2 teacher's certificate, these programs do not necessarily teach proper pedagogy, classroom management, or other best practices in learning.
The Subair family's solution to their problem was to start their own school – Tiny Tots, Osogbo. The school quickly developed a reputation as one of the best in its area and, a few years later, Tiny Tots was no longer looking so tiny with 198 students attending the school. The Subairs even briefly operated a junior high school following demand from parents.
Buildling on this experience, Hakeem got involved in a project called "Opon Imo" launched by the government of Osun State in Nigeria. The project aimed to provide digital access to all relevant textbooks for senior secondary school students in public schools. The learnings from this project proved valuable when it came time to launch 1MT – for instance, Hakeem noted the effectiveness of gamification techniques, the need for highly engaging and visual content, and the importance of delivering courses to user's existing devices.
"I made up my mind that if I was going to be involved in the education space in Nigeria…I was going to do it in a different way," he said.
Teach Me
The Nigerian education system was overburdened, underfunded, and there was a lack of reliable, quality teaching. Hakeem Subair told Global Citizen Magazine[iv] that he would often need to schedule three teachers, two of them as backups, to take on a class at Tiny Tots, Osogbo. Even with one of the best schools in the region, inevitably some teachers would either not show up or would resign without notice during the school year.
Subair's initial idea to address these challenges was to bypass the teachers. His organization would provide low cost online or app-based courses to Nigerian students directly, curating videos to supplement their regular classroom curriculum. However, Subair eventually came to a realization: why not work with the teachers to improve the classroom experience instead of setting up his own virtual school?
As he explored the issue further, Subair realized what other educational stakeholders in Nigeria and around the world had concluded – improving the quality of education in Nigeria had to start with improving the quality of teaching. "Priority should be given to the area with the biggest return on investment, which is teacher development," he said. This is what led to the founding of 1 Million Teachers. Driving 1MT's philosophy are three components, or what Subair calls his "triple challenge": attracting new teachers; training both existing and new teachers; and keeping them engaged and motivated to continue to learn whilst improving their performance.
Hakeem Subair and his team worked diligently to recruit a group of teachers – through his personal connections from his time at Tiny Tots, Osogbo, some media coverage, social media, support from various partners, and word of mouth – to run a pilot for the initial launch of 1MT. The team was successful in attracting 200 signups in the summer of 2017, and several schools paid to enrol their teachers two months before any courses were available.
Let's Get to Work
Most of 1MT's ideation, research, and other pre-operational activities started in the fall of 2016 at the Smith School of Business. The project became the final master's project work for Hakeem, and two other MMIE students – Afreen Khan (MMIE'17), who joined the project in November 2016, and Rizma Butt (MMIE'17) who joined in January 2017.
A few months after Subair's presentation at The Breakout Project[v] in May of 2017, 1MT began to publish its first batch of courses on its website. The courses were titled The Heart of a Teacher, Teachers as Leaders in a Changing World, Introduction to Critical Thinking, and Class Management.
What had taken the team months to create was finally ready for its grand debut. And the teachers were eager to take the courses – "Within a few hours after we published the Heart of a Teacher, most of the participants had completed the course and were already badgering us about when the next course would be published," said Subair. "I was getting several messages through WhatsApp by participants every day."
These teachers wanted the training, and those all-important Black Belts.[vi] They were engaged and motivated – just what Subair and the Nigerian education experts said was needed. And yet, based on the plan he had laid out, 1MT would need 60 courses with 400 modules available so teachers could certify as First Dan Black Belts – a far cry from the four courses they were rolling out that fall. "Based on our program design, we estimated that it would take between nine to 12 months for participants to achieve First Dan Black Belt from the online component of the program," he added. Yet the team would need another eight months of work to roll out just four new courses.
Between the time needed to create courses and the resourcing issues, there was no clear path for 1MT to keep creating content, stay ahead of their client base, and stay financially solvent.
"We had amassed a substantial following since our presentation at The Breakout Project," Subair said. "We were on TV, newspapers, radio, and social media – if we failed, our shame would be very public indeed."
In the time since fall of 2017, 1MT's course development process has become significantly faster. As of summer 2019, they have launched 175 modules and are working towards having 400 modules available by the end of calendar 2019. Additionally, Subair and representatives from Queen's Faculty of Education spent time on ground in Nigeria in August 2019 with 25 top performing participants and assigning mentors to help them reach the end of their programming.
Bringing a Course to Life
The problem for 1MT was not a lack of content, but how they were delivering it.
In addition to text, the 1MT team uses a combination of graphics and recorded audio files to create the course content. As its trainees primarily used cell phones to access the courses, and the cost of high-speed data availability is prohibitive on a Nigerian teacher's salary, the team did not employ video.
"We continue to monitor data costs and plan phased introduction of videos to supplement the materials so we can compare user experiences," Subair says. "For now, the learners are pretty happy with the format."
This process and 1MT's approach to course creation was decided through consultation with numerous instructional designers who volunteered with 1MT through The Breakout Project. These experts recommended a highly visual course delivery to maximize student engagement, and suggested using animations, links, quizzes, and infographics to help retain learner's attention. It also incorporated the best practices Subair observed during his time in Osun State. This process is also informed by the unique situations of each country[vii] 1MT operates in. During the pilot phase, they document any relevant local observations and findings, make adjustments as needed, and identify early champions who are equipped to provide technical support and early leadership. 
To begin creating a course, the instructional designer – based in Canada – assembles up the course's written content. This designer then provides the written content and detailed notes to a graphic designer. The graphic designer creates a PowerPoint template and source images to support the content. The instructional designers work collaboratively with a subject matter expert to address questions and fine tune the end product. Once the course is ready, it is signed off by the instructional designer and released to 1MT's learning portal, which is called iSpring.
Once the course is released to iSpring, participants can begin taking it right away. The student logs into the learning management system via the 1MT website or app, picks the module they wish to complete, and listens to a narration accompanied by PowerPoint slides. After considering a multitude of platform combinations, 1MT eventually settled on simple tools such as PowerPoint due to its ease of use (both for the team and the participants), flexibility, and low cost. All courses contain a quiz, reflection questions, and final assessments at the conclusion. Participants may take as many attempts as they need to complete the courses but passing requires a grade of 90 per cent or higher. The participants can also participate in online discussions around the content they have viewed.
Following the submission of the written content to the designers, Subair said developing each one-hour course can take approximately 270 hours of work at a cost of roughly USD6,000 – though he notes the team is becoming much more efficient as they gain more experience designing courses. Seventy per cent of those 270 hours is spent on graphic design.
If I Had a Million Dollars
The Breakout Project in 2017 resulted in 19 million volunteer hours being donated to 1MT. Presenting at the conference resulted in media coverage and connections with Kingston-area education experts who became donors, volunteers, and advisors. A significant breakthrough came when Subair was introduced to Dr. Rebecca Luce-Kapler, Dean of the Faculty of Education at Queen's University, through a connection made at The Breakout Project. Dean Luce-Kapler committed her Faculty to providing significant in-kind contributions to support the program framework development, course sequencing, and content development along with other volunteering. The Faculty of Education also offered to deliver educational bootcamps as rewards for Black Belt teachers.[viii] Importantly, this relationship has helped to establish credibility for the then-new organization.
In addition to these in-kind and volunteer supporters, the 1MT team currently consists of eight employees in addition to five unpaid founding team members. The majority are based in Kingston and Toronto, with customer support personnel operating out of Nigeria and Uganda. These employees are drawn from among some of the most promising teachers in the program. 1MT additionally works with affiliates focused on business development in the other countries where it has a presence or is looking to grow its presence. 1MT operates as a social enterprise and is registered as a corporation in Canada. It is separately registered in the 13 African countries where it is active, and Subair noted that they register mainly as a not-for-profit, or in some cases as limited liability corporations, depending on what best supports their operations in that country.
Their approach is dictated by local norms and laws and a desire to keep overhead low. Subair says his aim is to keep the organization as lean as possible, with 90 per cent of funding focused on programming. Financially, the organization has grown rapidly since the Subairs' initial vision in 2016. In the later half of 2017, 1MT spent USD36,900 developing content and a learning management system. It generated a small surplus of USD4,630 on the backs of a mixed assortment of government grants, prizes and donations, loans from the Subair's family and friends, seed funding, and USD6,346 in course related revenue. The organization received significant non-cash contributions such as content from partners like Queen's University.
Most of 2018 was spent developing courses as well as documenting use cases and testimonials for marketing purposes. Subair sought 'quick wins' in the form of partnerships and agreements with African governments and agencies, and he leveraged the resources of Canadian High Commissions in Africa through the offices of Canada's various Trade Commissioners to open doors for 1 Million Teachers. 2018 saw a significant increase in both expenses and revenue, as 1MT began investing more heavily in content creation and business development. Expenses for the year topped USD111,000, with USD45,000 spent developing courses, USD28,000 to support the learning management system, and USD22,000 for business development.
Inflows for 2018 came in a few hundred dollars ahead of expenses. The largest sources of revenue in 2018 included government grants, a one-year sponsorship by Sterling Bank Plc of Nigeria, and additional support from friends and family. Course revenue more than doubled year-over-year to USD14,735. So far in 2019, the organisation has engaged the Government of Rwanda on a pilot program to train 10,000 teachers, recruited prominent board members to help its future growth, and worked on pathways for its Black Belts to enroll in graduate education at the Queen's Faculty of Education. The organisation is on track to increase its subscription revenue, yet its business development and content development expenses continue to outpace the money it is earning from courses.
To keep 1MT afloat since its initial founding, the Subair family has thus far contributed USD29,000 of their personal funds. Friends and family have contributed another USD105,000 since 2017, including USD75,000 in 2019.
The Triple Challenge
With healthy demand for its courses and corresponding increasing programming costs, 1 Million Teachers faces a triple challenge of its own. Its product is highly popular and costly to produce, but its target market has few resources of its own and its social enterprise model is predicated on wide access. 1MT's approach to content creation makes for a high-quality product, and yet this also means producing their product is expensive and time consuming. The organization has attracted significant non-financial support, yet financial support is what it needs most.1 Million Teachers was created because of the low level of investment in Nigeria's educational system and now that Subair has proven there is a spark of interest in making the system work better, he must find the fuel to keep his growing organization alive.
References
---
[i] "Closing the Teacher Gap: Almost 69 Million Teachers Needed," UNESCO, October 5, 2016. http://uis.unesco.org/en/blog/closing-teacher-gap-almost-69-million-teachers-needed, accessed on June 27, 2019.
[ii] "Q3 2018 Unemployment," Nigerian National Bureau of Statistics. https://www.nigerianstat.gov.ng/, accessed on June 27, 2019.
[iii] "World Education News + Reviews – Education in Nigeria," World Education News + Reviews March 7, 2017. https://wenr.wes.org/2017/03/education-in-nigeria, accessed on June 27, 2019.
[iv] "Meet the Global Citizen of Canada Who Wants to Transform Teaching in Nigeria," Global Citizen Magazine, September 5, 2017. https://www.globalcitizen.org/en/content/global-citizen-of-canada-hakeem-subair/, accessed on June 27, 2019.
[v] "The Breakout Project – 1 Million Teachers," The Breakout Project website. Retrieved from https://www.thebreakoutproject.com/teams/1-million-teachers-project/, accessed June 27, 2019.
[vi] Attaining the terminal credential – a 'Third Dan Black Belt' – triggers a host of benefits, including cash payouts and invitations to 1MT programs and events. The Black Belt is also the level at which the trainees qualify for an immersive teacher education boot camp and classroom workshops facilitated by Queen's University, 1MT faculty members, and senior Black Belts. It is at this point 1MT and its partners start to look for significant change in the classroom cultures of their Black Belts.
[vii] 1MT is separately registered in 13 African countries.
[viii] "Building teacher networks across borders," Queen's Gazette, April 3, 2018. Retrieved from https://www.queensu.ca/gazette/stories/building-teacher-networks-across-borders, accessed on June 27, 2019.